More and more dogs are being celebrated as part of the family. This can be fun, opening presents, spoiling our pets and having additional time off over the holidays to take the family to the beach, park or chilling out at home.
For your four-legged family members, the excitement of Christmas can be a little overwhelming. By planning ahead, you can make sure your precious pooch doesn't become a pesky party animal.
Lots of cuddles from visiting relatives, piles of wrapping paper to play with and plenty of delicious crumbs to lap up under the kitchen table—it's easy to see why Christmas is just as exciting for dogs as it is for their owners.
Christmas can also be a stressful time – not only for you, but also for your dog.
Additional people staying at the house, children on school holidays, flashing decorations and lights, new toys, bicycles, scooters and lots of extra noise.
If you're a dog owner, here are some simple tips for keeping your dog on her best behaviour over the holidays.
1. Take her for a long walk before the festivities
You've been to the supermarket, hoovered the carpets, arranged the crackers above each place setting—what's left on your 'to do' list? Take your dog for a walk, of course! Make it a priority. A tired dog is a happy dog, and the more exhausted your pooch is from running around the neighbourhood, the more likely she is to sit calmly on her bed during your festive gatherings.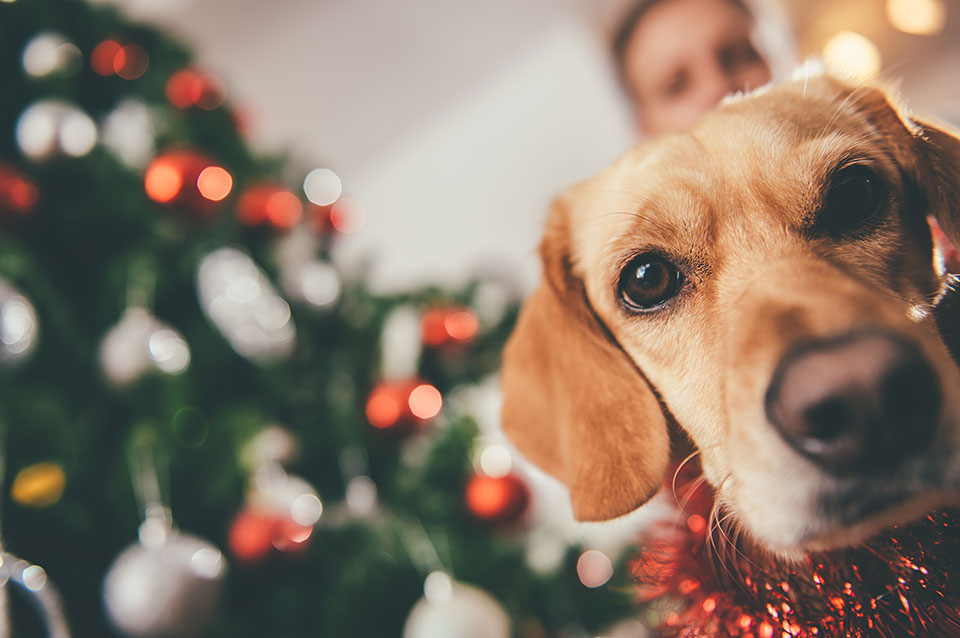 2. Feed her away from the kitchen
Dogs are part of the family, and it makes sense that you would like your furry friend to join you and the rest of your loved ones for Christmas dinner. But feeding her in the kitchen, surrounded by delicious smells and scraps of human food, simply isn't fair. Unless she's particularly well trained, the lure of treats might be too tempting to resist. Instead, feed her in a separate room away from the low hanging fruit of a festive dinner party.
3. Choose challenging toys to keep her busy
If you're throwing a pre-Christmas bash, consider giving your dog her present a bit early. On the day of your party, present her with a challenging new toy to keep her amused when your guests are over. Once she has her fill of treats, she can hunt for blue tongue lizards instead.
How will you keep your furry friend entertained this Christmas?